Massive Flooding hit Accra, Kasoa after hours of downpour; roads cut off, properties submerged [Video]
The torrential rainfall that hit Accra and its environs in the early hours of Saturday has brought untold hardship to people living in water-logged areas with poor or no drainage systems.

Videos making rounds on the internet give a very unfortunate account of massive rainwater that has overtaken the Accra stretch of the Kasoa-Accra highway.

The water has completely ripped the road apart as houses and cars are submerged in the running water. Individuals and people living in these areas are counting their losses as they look on with apprehension.

The havoc flooding causes in these areas especially at Kasoa Old Barrier is a known phenomenon but nothing has been done in the past years to avert the situation which has left residents with no option when the rains come down.

Social media has gone aghast at the level of water that is simply destroying everything in its way and are blaming leaders for sitting aloof and allowing the drainage system of many parts of the capital left unattended to.

Although the indiscipline of residents can be blamed for this kind of disasters, many believe the leadership of the country has failed Ghanaians which has consequentially left citizens to be swimming in rainwater every time it rains.

Check Out Videos Below:
Follow Glitz Empire across our social channels, on Facebook, Twitter and Instagram
Share your views in the comments below Click & Join Our Telegram Channel
Vogue editor Edward Enninful is set to marry his long-term partner Alec Maxwell this month
Vouge editor Edward Enninful will reportedly stage what's described as the A-list event of the year when he marries his long-term partner in a lavish star-studded ceremony at Longleat House.
According to Daily Mail, the Ghanaian magazine chief will tie the knot with his film-maker fiance Alec Maxwell on his 50th birthday later this month.
According to the reports, three hundred guests, including Leonardo DiCaprio, David and Victoria Beckham, Kate Moss and fashion designer Donatella Versace, are expected at the stately home in Wiltshire that boasts a 9,000-acre safari park famed for its lions.
Supermodel Naomi Campbell, who had a well-publicised falling-out with Mr Enninful, a friend for 30 years, is expected at the wedding later this month after they settled their differences.
The Vogue supremo also counts Kendall Jenner, Cara Delevingne, Orlando Bloom and US models Gigi and Bella Hadid among his close circle, leading to speculation that they may also join the guest list.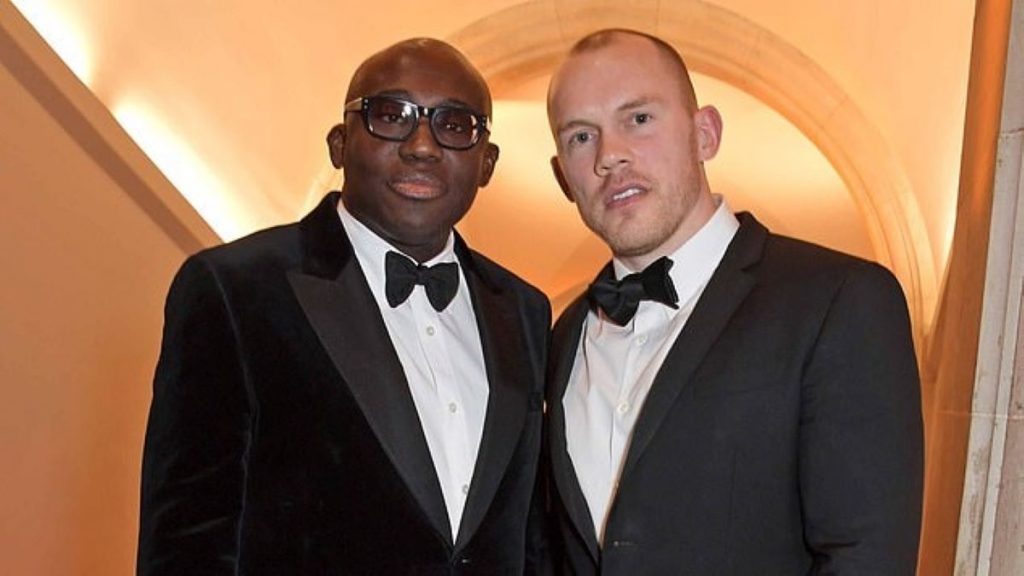 Supermodels Eva Herzigova and Irina Shayk are also expected to be invited, but it is not known if Dame Anna Wintour, Vogue's editor-in-chief, will be there following rumours of tension between Mr Enninful and her. Some believe he may invite her if only to scotch further rumours of a rift.
It is believed that Mr Enninful's close friend Emma Weymouth, the Marchioness of Bath, has given him the use of Longleat where she lives with her husband Ceawlin Thynn, the 8th Marquess of Bath.
The model and socialite, Britain's first black marchioness, is a contributing editor to Vogue and is regularly seen socialising with the fashion magazine's staff at swanky restaurants in London.
Mr Enninful and Mr Maxwell, who live in West London, are expected to bring their beloved black-and-white Boston terrier Ru to the event for a double celebration that will also mark the Vogue editor's milestone birthday.
'This is going to be the wedding of the year – there will be no expense spared and no detail ignored,' a source said.
'Edward is one of the best-connected people in Britain, and across America too, so expect super-famous guests. People are already saying you won't see so many A-listers in one room ever again.
'Edward appears to have saved some money on the venue as he is thought to have been given it by Emma Weymouth as a wedding present.
'Edward and Alec have been wanting to marry for some time and Edward's 50th birthday seemed such a special day to do it.'
Last month, Mr Enninful and Mr DiCaprio were seen shopping together on the Caribbean island of St Barts, where they were holidaying with their partners.
They worked together when the Vogue boss was a fashion stylist.
In an interview in 2019, Mr Enninful confirmed that he had proposed to Mr Maxwell, whom he met at a party 15 years earlier.
It is not known if Dame Anna Wintour, Vogue's editor-in-chief, will be there following rumours of tension between Mr Enninful and her
'Over dinner I just asked if we should get engaged. We'll marry eventually – there's no rush,' he said then.
The journalist also revealed that he would like to be a father.
Trowbridge Register Office confirmed last week that Longleat's licence to carry out weddings had been renewed and that Mr Enninful and Mr Maxwell would be among the first couples to hold their weddings there, this spring.
A spokesman for Mr Enninful last night declined to comment.
Follow Glitz Empire across our social channels, on Facebook, Twitter and Instagram
Share your views in the comments below Click & Join Our Telegram Channel
Mzbel Reveals Why She Can't Keep A Secret
Ghanaian Songstress cum entrepreneur, Mzbel has disclosed that it's very difficult for her to keep a secret.
"I don't know how to keep secrets and that is why I say things how they are. When someone becomes friends with me, within 24 hours the person gets to know everything about me because I tell the person everything," she told Nana Ama McBrown on United Showbiz on UTV in a recent interview.
Asked why she cannot keep secrets, Mzbel said she was not guided well at the start of her career.
"When you have a strong manager, he or she guides you on what to say and what not to say in public. For instance, if I had someone like Kiki Banson who groomed Becca so well, I would have known what to say in public and what not to say but as it stands now, I say things as they are without checking whether I am on the radio or not," she said.
According to her, most of the controversy she has been involved in has not been her fault.
"A lot of issues have happened in the past and most of them were not my fault. With the Tracey Boakye issue, I just woke up one morning just to see a video of her insulting me and saying things that were false so I had to reply and tell my side of the story.
"With Afia Schwarzenegger, we fell out as friends and she came out to say things that were also not true so I had to also defend it and tell my side and I did," she said.
She also disclosed that she was now very careful about friends because they were the same people who bring her problems.
Mzbel said she was not good at making friends and mostly it was her friends who chose her.
"I am very bad when it comes to friendship. I don't call nor reply to messages. I don't visit you nor do things that friends do," he said.
Speaking on her music career, Mzbel said she came into it by chance. According to her, it was not her intention to become a musician because she had been a graphic designer who worked with big companies in Ghana.
"Music had not even come to mind, I was rather focused on my graphic design work. My company worked on most of the adverts we see on television but we are quiet on it. As for music, it was a secondary issue," she stated.
Mzbel said she has no regrets at choosing music because it had done a lot for her. "I have three albums and I'm still making money from the 16 Years song. I have gotten a lot of deals through becoming a musician," she said
Follow Glitz Empire across our social channels, on Facebook, Twitter and Instagram
Share your views in the comments below Click & Join Our Telegram Channel