Lauryn Hill Urges California Lawmakers to Pass FAIR Act, a Bill That Would Change Contract Limits for Musicians
In a statement posted to Instagram, Lauryn Hill has urged California lawmakers to pass the FAIR act, which will overhaul labor law in the state.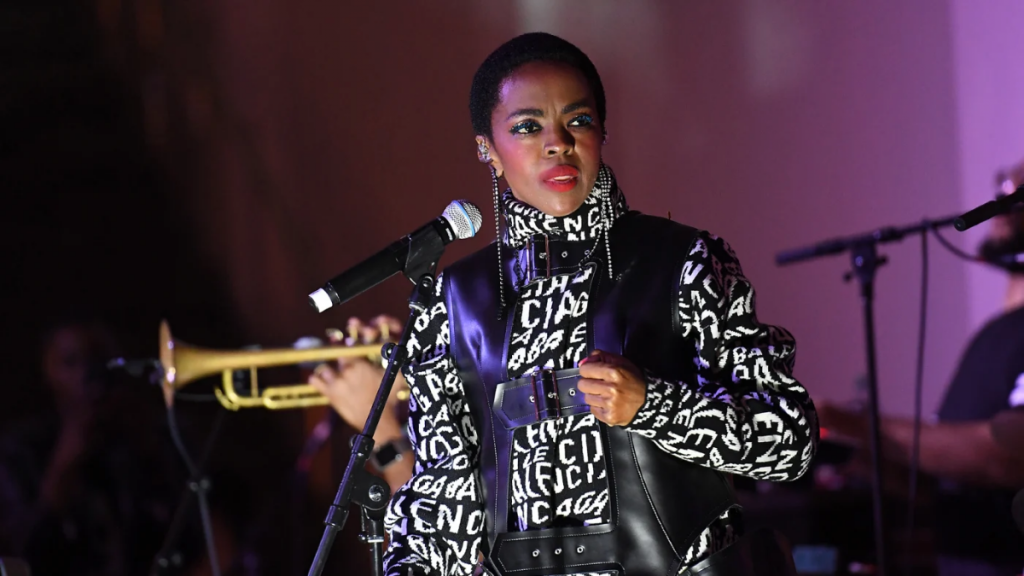 The act was first introduced by California state assemblywoman Lorena Gonzalez last year. Its full title is the Free Artists from Industry Restrictions Act, and would cap recording contracts for artists based in California or labels based in California at seven years. The idea is the bill will further protect musicians, as the same protection the bill proposes is already granted to California workers in other fields.
Lauryn Hill is one of the biggest proponents of the bill, and has shared a lengthy letter urging California lawmakers to pass it. If passed, the law would also offer the same protections to TV and Film productions, too.
"We would love to believe that businesses at the highest level are always run by fair practices and moral prerogatives, but this is more often than not, not the case," she wrote. "For this reason laws MUST exist that protect people from harsh and insensitive practices like artist suppression, and willful sabotage and neglect. Record companies are still peopled and run by… Well, people—with personal policies, biases and issues we may know nothing about. Artists can easily fall prey to the internal politics of business, someone inside simply not liking them, or bulling and intimidation and the attacks that come when someone resists that coercion."
Nems Disrespects the Nike SNKRS App | Full Size Run
She highlighted that greed can often "pervert the creative intentions of young dreamers who don't realize they're up against a system with a history of using and crushing people who don't comply with their agenda." Hill would know, as she's spoken at length in the past about the corruption and greed that's rife in the music industry.
"We have a history of examples, of albums, of bands, and of people whose influence on popular culture has literally changed the world," she continued. "When these voices go silence and repressed, the world is dramatically affected. No institution should be allowed the opportunity to control the market by controlling the output of a creative being for some ridiculous, indefinite period of time."
The Recording Industry Association of America and 20 record labels released three studies last year in which they claimed the bill could "upend the existing creative ecosystem that is producing the largest advances and royalty payments in music business history," per Deadline.
Irving Azoff, founder of the Music Artists Coalition, has said that streaming has dramatically changed how the recording industry has worked but the laws have not been changed to reflect that. "Streaming has been an unprecedented bonanza for the record labels, but not so for artists," said Azoff last year. "It is unfair that the only Californians excluded from the protection of the Seven Year Statute are recording artists. We ask our record label partners and members of the California legislature to join us and support this important initiative. We must protect artists and modernize this archaic law."
Source: Complex.com
Follow Glitz Empire across our social channels, on Facebook, Twitter and Instagram
Share your views in the comments below
Click & Join Our Telegram Channel
Tornado Trolls Afia Over Warrant Of Arrest
Nana Tornado
Nana Tornado, who is a known rival of showbiz personality Afia Schwarzenegger, has been trolling her since reports of her alleged warrant of arrest went viral.
A Tema High Court had last week sentenced Afia to a ten-day jail sentence for contempt over comments she and Mr Logic passed on a lawsuit that Chairman Wontumi filed against her.
Tornado seems to be happy about what is happening to his one-time friend.
In an Instagram post, he shared a screenshot of a chat someone had sent him with a link to Afia's arrest in the chat.
"WHERE IS ASIBOLANGA," he wrote in the caption.
Also in a video he shared on Instagram, he praised Chairman Wontumi for taking action.
"Today is the happiest day of my life. If they say 'Happiest Day', I Tornado, if they ask me when is the happiest day of my life, I will say today is (sic)," he said.
"Ghanaians do you remember in some time past, Afia Schwarzenegger sat on United Showbiz to defame Chairman Wontumi, Ashanti Regional Minister? Chairman Wontumi. Chairman, if you say can, you still will find a way to deliver. Chairman wherever you are, I salute you, Sir (sic)," he added.
Follow Glitz Empire across our social channels, on Facebook, Twitter and Instagram
Share your views in the comments below Click & Join Our Telegram Channel
Pornography Destroyed My Marriage With Kim Kardashian – Kanye West
Kim Kardashian and Kanye West
American rapper, Kanye West, has revealed what destroyed his marriage with his estranged wife, Kim Kardashian.
The ex-couple recently reached a divorce settlement months after their separation.
Since their split, the couple has been in the news over issues of property and custody of their children.
But court documents filed last week, in Los Angeles superior court, through their attorneys, said they had reached an agreement as they asked the judge to approve their agreed terms.
Kanye, who will now pay $200,000 monthly as child support to Kim, with the duo having joint custody of the kids, said pornography destroyed his home.
"The use of porn destroyed my family, but Jesus will heal everything.
"Remove any and all forms of pornography from Twitter and every platform. Pornography is the product of pedophilia. When grown men look at porn they are watching someone's daughter relive trauma for money," he tweeted on Sunday afternoon.
Follow Glitz Empire across our social channels, on Facebook, Twitter and Instagram
Share your views in the comments below Click & Join Our Telegram Channel