Ghanaian singer, Efya announces new album
Multiple award-winning musician Jane Awindor, better known by her stage name Efya, has announced her new album is in the works.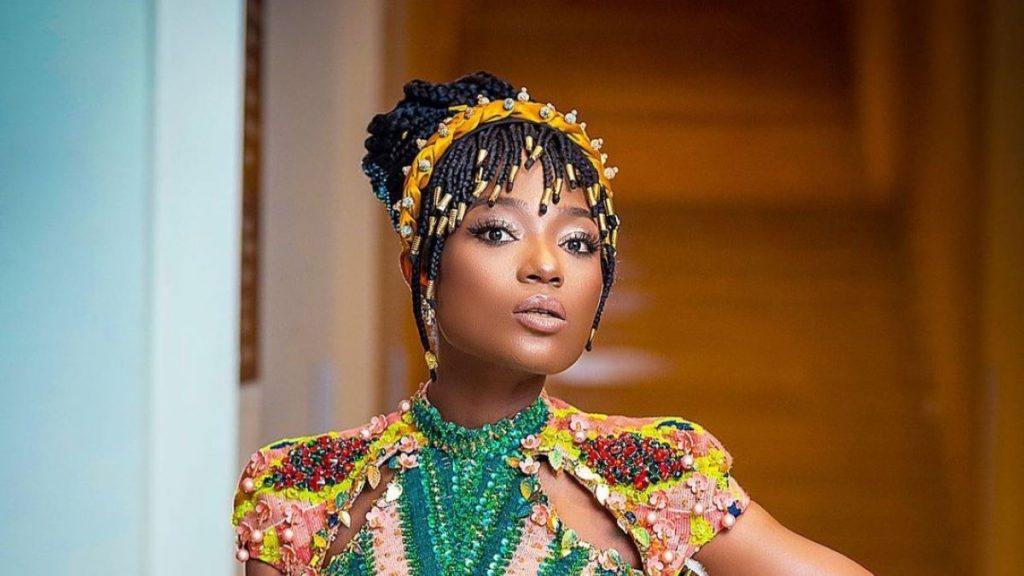 The 'Little things' hitmaker told JoyNews' Becky "it's going to drop like a bomb, I think that's better."
Efya, who remained tight-lipped, said it will be a positive the album will blow the minds of music lovers.
In 2016, Efya released her debut album titled 'Janesis' the twenty-one tracked album was released in April.
It also featured some top-class musicians like Bisa, Sarkodie, EL, and others.
Efya has since released other singles like 'Pricelez' The one featuring Tiwa Savage and also featured on other records.
Her debut mix tape TINT was released on November 11, 2013. It consists of songs that were released between 2011 and 2013.
The mixtape was supported by two singles: "Getaway" and "Best in Me".
Efya shot to fame when she participated in the maiden edition of the Stars of the Future talent show. She won the Best Female Vocal Performance category at the Ghana music awards in four successions, beginning in 2011.
Source: myjoyonline.com
Follow Glitz Empire across our social channels, on Facebook, Twitter and Instagram
Share your views in the comments below Click & Join Our Telegram Channel
Akosua Agyapong Under FireAs Rex Omar Fights Back
One of Ghana's veteran highlife musicians, Rex Omar, has called on Akosua Agyapong to desist from making baseless allegations of misappropriation of funds against the Ghana Music Rights Organisation (GHAMRO) and its board members.
Born Rex Owusu Marfo, the former board chairman of GHAMRO, said Akosua Agyapong's accusations are far from right and should not be given listening ears.
According to him, any group or persons who claim to have evidence that GHAMRO is not making judicious use of their money should trigger legal actions to seek accountability.
Akosua Agyapong has accused the leadership of GHAMRO of embezzling funds belonging to the rights owners and also enriching themselves as a result of poor monitoring and accountability.
Akosua Agyapong, who has constantly trumpeted the rot at the royalty collection and distribution organisation, also expressed disappointment in board members of the collective society.
The female highlife musician however, called for reforms into the operations of GHAMRO, adding that there was no transparency, accountability and equitable distribution of royalties to the rights owners.
Reacting to claims Akosua Agyapong made concerning the collection and distribution of funds by the organisation, Rex Omar exhorted her to avoid badmouthing and seek better understanding of issues before making public pronouncements.
He added that Akosua Agyapong must allow persons elected to lead the group to do their work because she cannot, in any way, execute a single task when given same opportunity.
Rex Omar indicated that the board members of the collective society are striving to be transparent and accountable. However, some people have made up their minds to not pay attention or believe whatever is being said.
"In this life, there are two groups of people – there is somebody who says 'I don't know (understand) and explain to me' and then somebody who would also say 'I don't know but whatever you want to explain I don't care (about it); I've made up my mind and this is what I think'.
"We have majority of people like that. One of them like Akosua Agyapong. Since KojoAntwi's time, she's been going from television to radio stations saying 'GHAMRO is stealing money, I have documents. If you have a proof that anybody has stolen GHAMRO money, it's criminal. Take those documents, report and let the person be arrested; then, you have a case."
He stated that people cannot jump "from one radio station to another" making accusations just for the sake of it."Common restaurant you couldn't run. It's a joke," Rex Omar teased.
Follow Glitz Empire across our social channels, on Facebook, Twitter and Instagram
Share your views in the comments below Click & Join Our Telegram Channel
Chris Brown, Ed Sheeran, Shensea feature on Fireboy's "PLAYBOY" album
Ed Sheeran, Rema, Chris Brown, Shensea, Euro and Asake have been confirmed as guest artistes who will feature on Fireboy's much anticipated album "Playboy".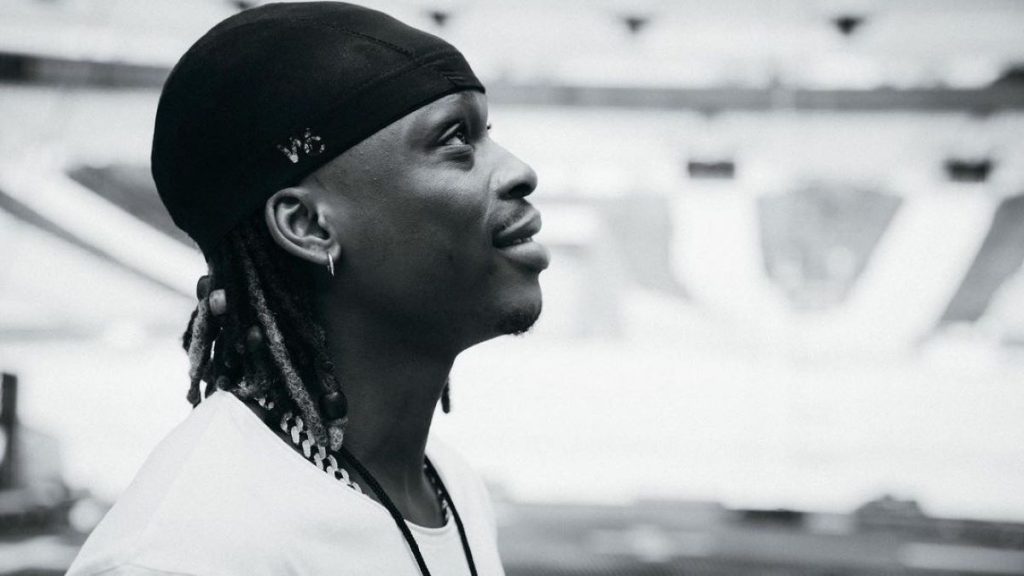 On Thursday (July 28), the YBNL Nation/Empire signed artiste revealed the official tracklist for his new album, which is available worldwide from August 5. In addition to previously released singles "Peru," "Peru remix," with Ed Sheeran, title track "Playboy" and "Bandana" featuring Asaake, the 14-song album includes songs aptly captioned "Diana," which receives guest contribution from Chris Brown & Shensea, "Afro Highlife," and "Glory."
Fireboy DML has earned enviable achievements, including securing a FIFA 21 soundtrack slot with his 2019 single 'Scatter' and appearing on The Tonight Show Starring Jimmy Fallon. In May 2021, he released four newly recorded tracks as part of Apple Music's Home Session series. In December, he dropped a remix of his hit 'Peru' featuring a fresh verse by English singer Ed Sheeran.
Within three days of its release, Fireboy DML's 2019 debut album, Laughter, Tears & Goosebumps, garnered more than six million streams on a single music service. His sophomore album, APOLLO—featuring guest turns by American rapper D Smoke and Nigerian singer Wande Coal—rose to No. 14 on Billboard's World Albums chart in 2020.
Playboy:
01 Change
02 Bandana (ft. Asake)
03 Ashawo
04 Playboy
05 Adore (ft. Euro)
06 Sofri
07 Diana (ft. Chris Brown & Shensea)
08 Compromise (ft. Rema)
09 Timoti
10 Peru
11 Afro Highlife
12 Havin' Fun
13 Peru (ft. Ed Sheeran)
14 Glory
Follow Glitz Empire across our social channels, on Facebook, Twitter and Instagram
Share your views in the comments below Click & Join Our Telegram Channel