Forestry Commission receives vehicle and a range of safety equipment from Dr. Kofi Abban | SEE PHOTOS
Dr. Kofi Abban Foundation has, on Tuesday (February 8) presented the Wildlife Division, Forestry Commission with vehicle and a range of safety equipment to assist wildlife protection and to aid tourism related activities at the Mole National Park.
The donated items include a Land Rover vehicle; 10 pieces each of safety boots, torch lights, and helmets; 11 reflective safety vests, 4 pieces of Galaxy mobile phones, 3 boxes of respirators, and 2 First Aid boxes.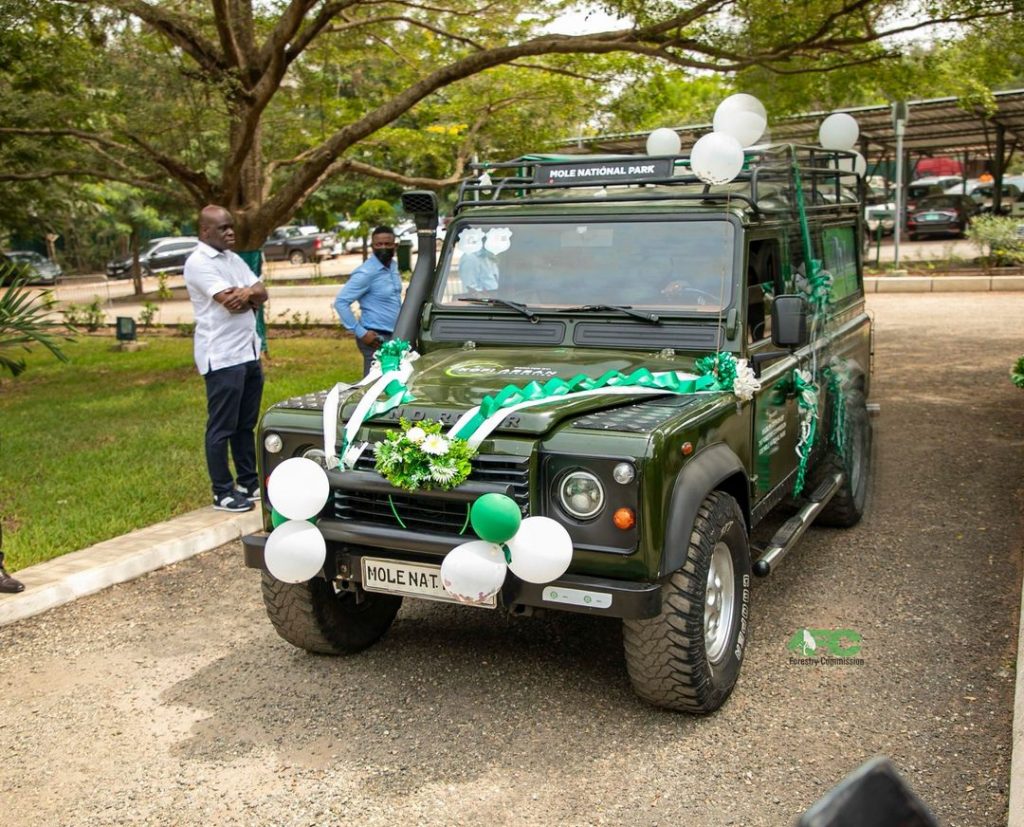 Founded by Dr. Kofi Amoah Abban, a Ghanaian Oil and Gas entrepreneur and CEO of Rigworld Group, the organization presented the equipment to Mr. John Allotey, CEO of Forestry Commission (FC), Ghana, and Mr. Bernard Asamoah Boateng, Executive Director, Wildlife Division (WD), at a brief handing over ceremony attended by numerous officials from FC, WD, Kaya Tours and other dignitaries.
Presenting the items to the Forestry Commission, Dr. Kofi Amoa-Abban explained that the donation was to help address some challenges, especially the vehicular problem, identified at the Mole National Park during a recent visit by the Foundation. He emphasized his commitment to tourism development and the need to ensure wildlife conservation at an ecosystem level.
"We are pleased to support the Forestry Commission with these items and vehicle. This gesture demonstrates our commitment to enhancing tourism in Ghana," He said.
Mr. John Allotey, CEO of Forestry Commission (FC), Ghana, expressing his appreciation to the foundation said, the items would go a long way to boost their efforts at promoting Ghana's ecotourism. "We thank Dr. Kofi Abban and his foundation for their timely support, as well as their donations to the Wildlife Division. This would go a long way to foster and ecourage ecotourism" he said.
He however revealed that only 20% of the park was currently accessible and called for more support as it's development has a great potential for relaxation, research and entertainment.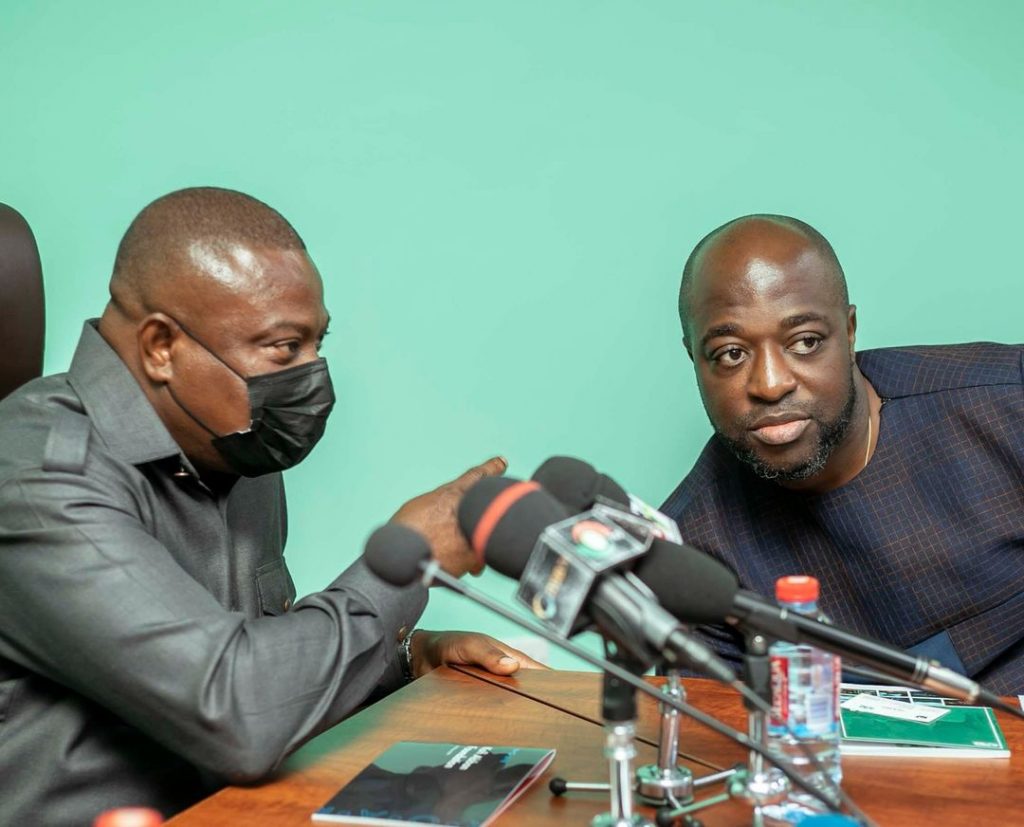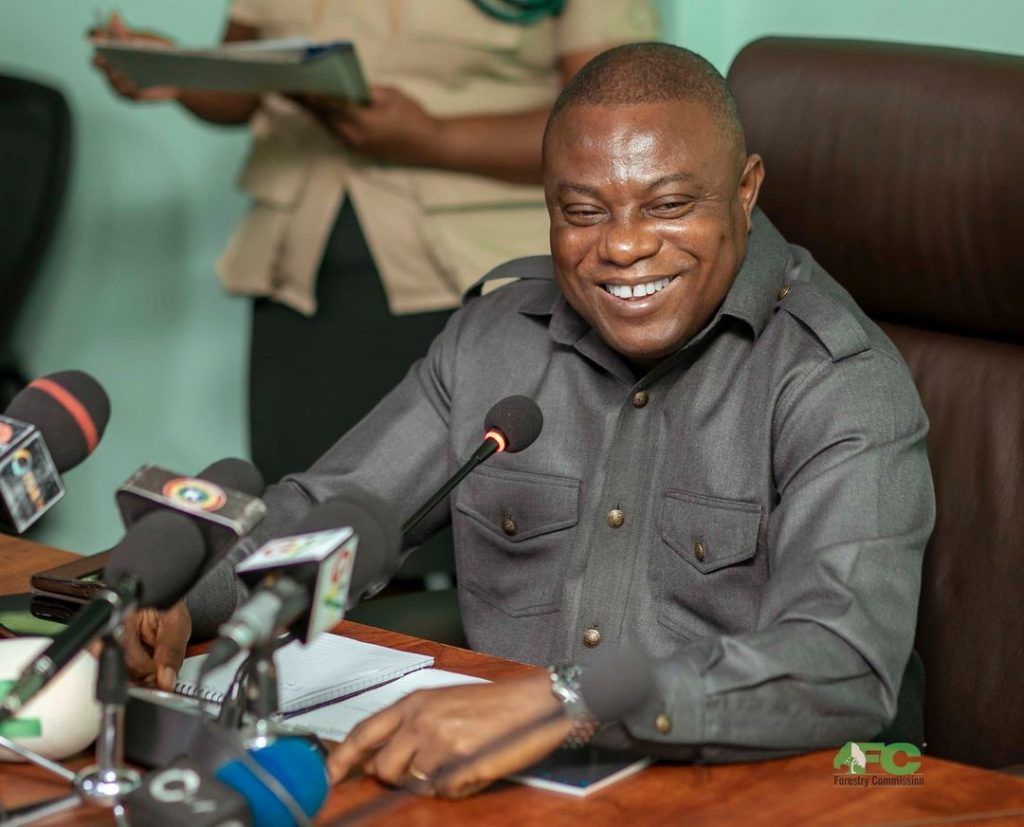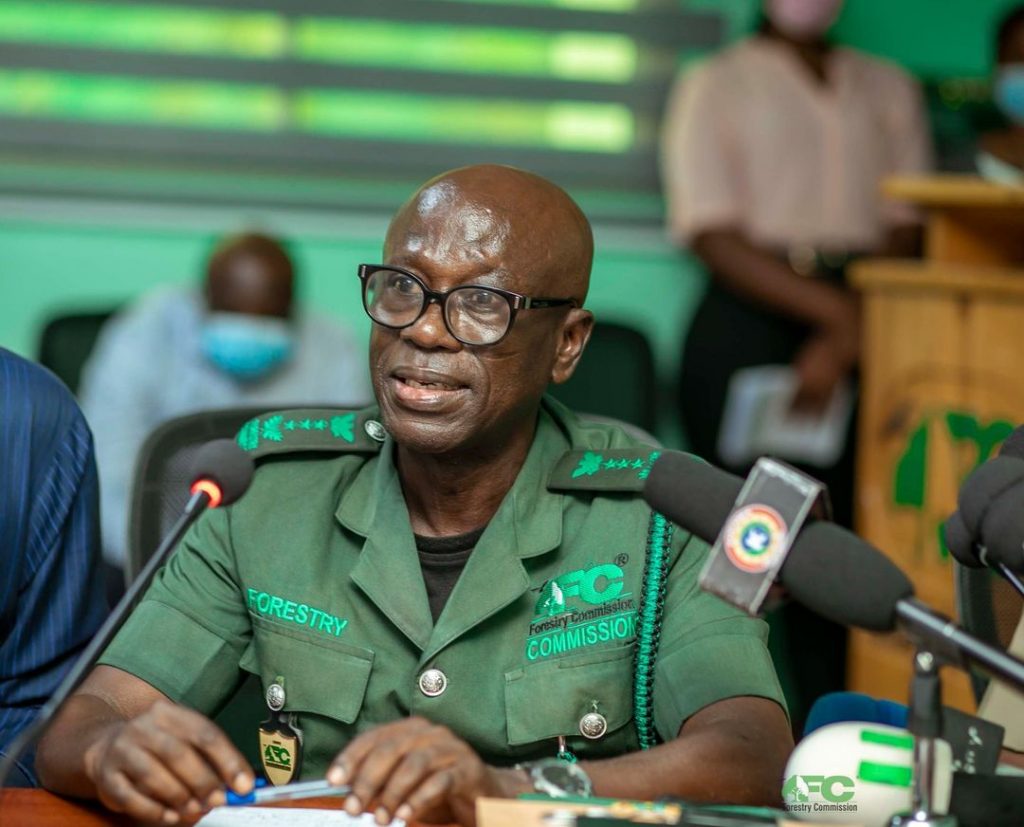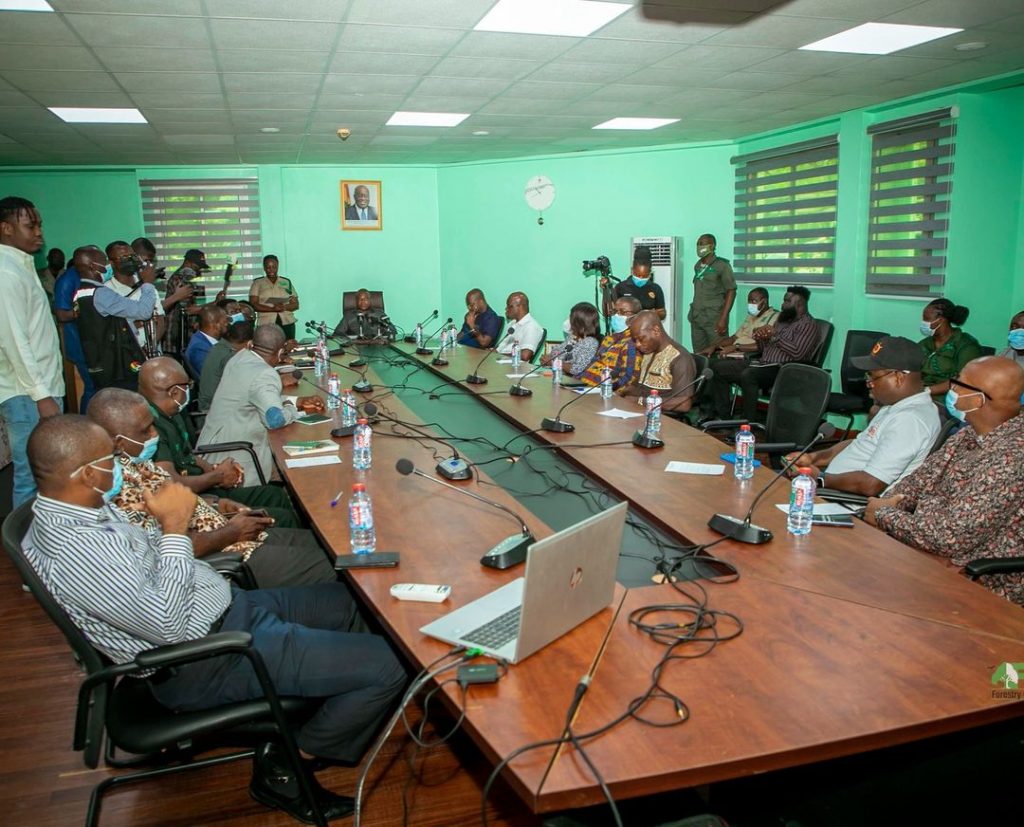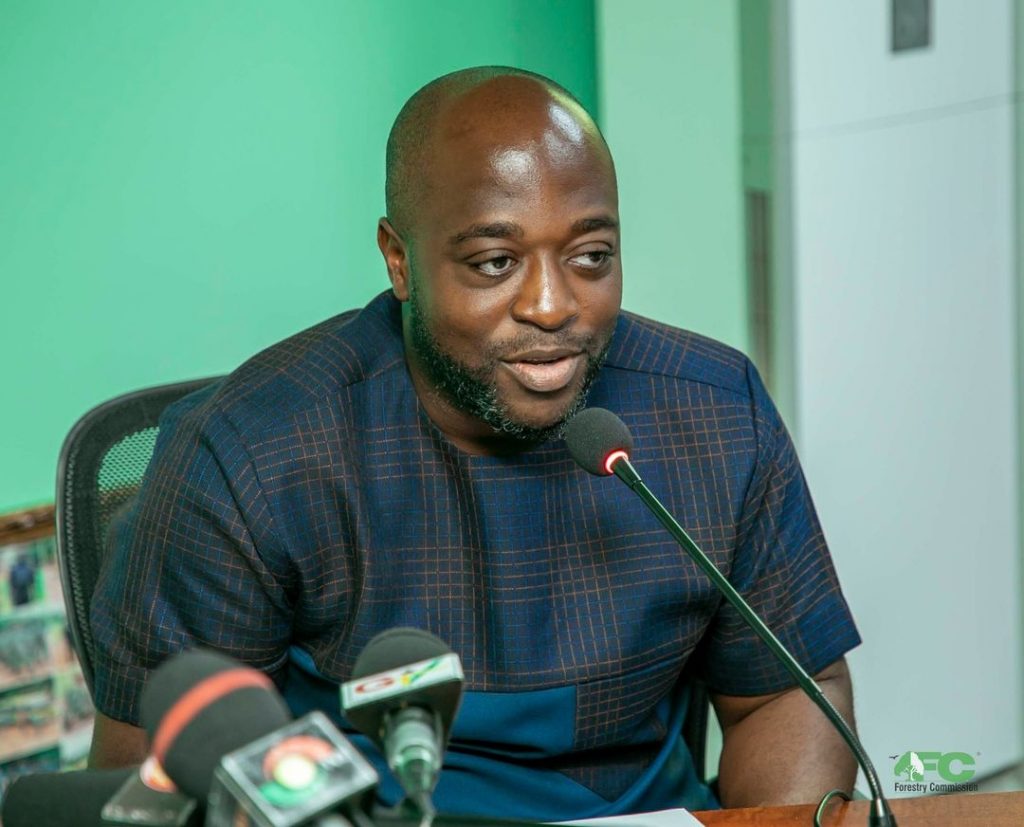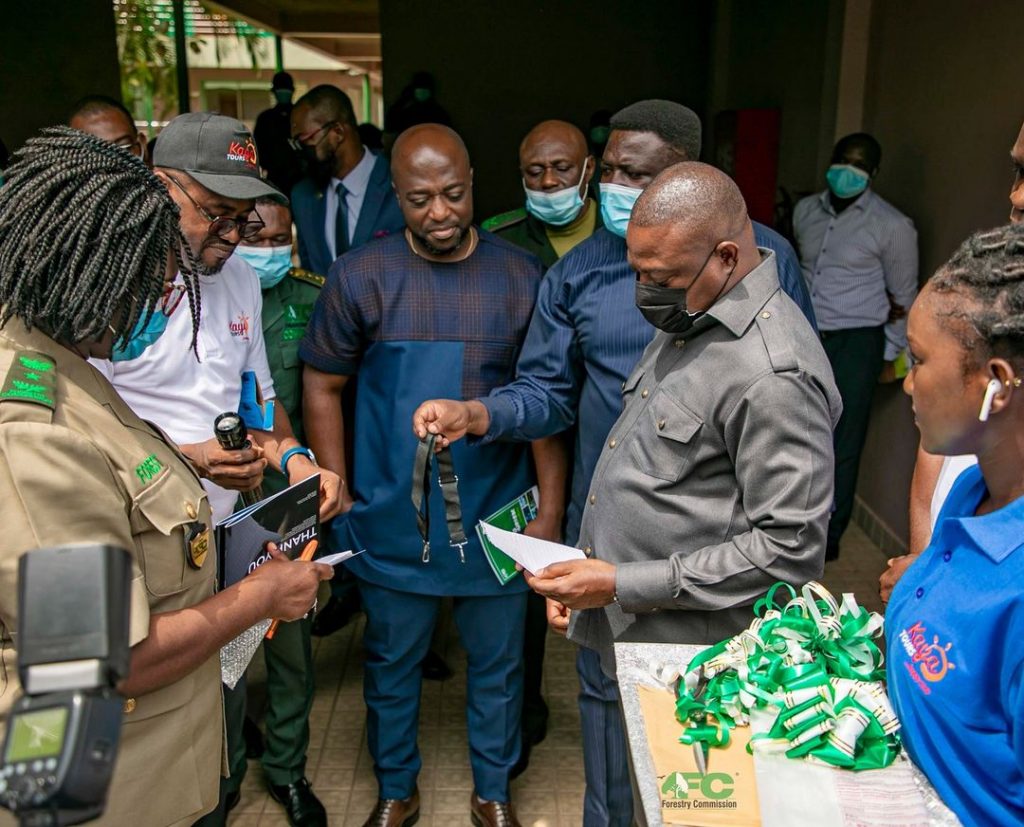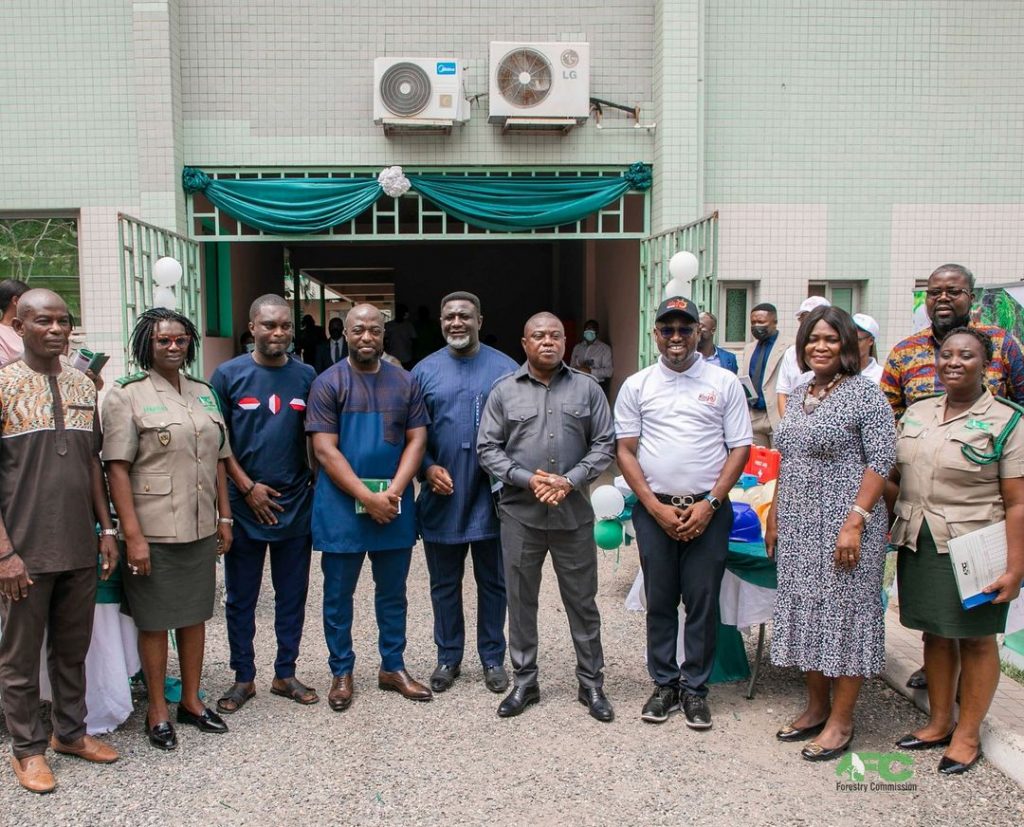 Follow Glitz Empire across our social channels, on Facebook, Twitter and Instagram
Share your views in the comments below Click & Join Our Telegram Channel
Mobile Money Transaction Recorded GH¢76.2bn In January 2022
Mobile Money transaction in the first month (January) of 2022 stood at GH¢76.2 billion, the Bank of Ghana has revealed in its Summary of Economic and Financial Data.
This is Mobile Money higher than the GH¢67.9 billion recorded in January 2021, but lower than GH¢82.9 billion recorded in December 2021.
Base on the trend of Mobil Money transaction in 2021, one cannot conclude that there has been a decline in Mobile Money transaction, as a result of the anticipated approval of the Electronic Transaction Levy.
In terms of Mobile Money Interoperability, GH¢2.107 billion was recorded in January 2022, higher than the ¢906 million registered in January 2021.
The registered Mobile Money Accounts also stood at 48.4 million in January 2022, up from 48.3 million in December 2021.
Undoubtedly, Mobile Money remained the biggest payment solution in the country with an estimated GH¢905.1 billion transactions recorded in 2021.
According to data from the Bank of Ghana, the value of mobile money transactions in January, February, March, April, May, June, July, August, September, October, November and December 2021 were estimated at ¢67.1 billion, GH¢67.9 billion, GH¢82.3 billion, GH¢83.8 billion, GH¢86.5 billion, GH¢89.1 billion, GH¢99.1 billion, GH¢81.8 billion, GH¢71 billion, GH¢80.0 billion, GH¢86.1 billion and GH¢82.9 billion respectively.
Follow Glitz Empire across our social channels, on Facebook, Twitter and Instagram
Share your views in the comments below
Click & Join Our Telegram Channel
Fuel Prices Goes Up By 50p, Crosses GH¢11 Threshold Mark In Less Than 24 Hours
Fuel prices continue to soar, topping GH¢11.30 per litre in the third week of March 2022 at some stations. Other Oil Marketing Companies are expected to hike their prices as a result of this.
As we reported it early on, The Chamber of Petroleum Consumers Ghana (COPEC) predicted that diesel may cross the GH¢10 per litre mark.
It added that petrol will cross GH¢9 from Wednesday, March 16, 2022.
COPEC attributed its prediction on the rising cost of crude on the international market and the cedi which is currently depreciating among major trading currencies.
In a statement, it noted that the Free On Board prices of petrol increased by 19.28% from $917.48/MT to 1094.33/MT, diesel by 34.57% from $845.50/MT to $1137.78/MT and LPG by 17.42% from $845.93/MT to $993.25/MT between the first pricing window (1st-15th March 2022) and the second window (16th -31st March 2022).
"The petroleum price indicators as published by the NPA shows that the price of Gasoil (diesel) will increase by 30.41% from GH¢8.22 per litre in this current window to Gh¢10.721 per litre beginning 16th March 2022 and ex-pump prices of Gasoline (petrol) will increase by 18.25% from GH¢8.22 per litre to GH¢727 per litre within the same period."
COPEC has also noted that the cedi has seen a sharp depreciation against the dollar by 9.71% from GHS6.8360 to GHS7.500 to a dollar.
In addition, COPEC has said the ex-pump prices of LPG will also increase by 23% from GHS 9.8 per kg in this current window to GH¢12.04 per kg in the next window beginning March 16, 2022.
"This implies that a 14.5kg will be sold at Ghc174.58," COPEC added.
Prices of fuel have gone up at the pumps across the country because the Price Stabilization and Energy Recovery levy, which is a key component of the fuel price build-up, has been restored by the National Petroleum Authority (NPA) after it was suspended for about three months.
The levy was suspended last year as a means of reducing the burden on consumers.
Already, COPEC has called for the withdrawal of the levy and has now urged the government to adopt the dual pricing module to stabilise fuel prices and the accompanying economic difficulties.
Source: GhanaFeed.com
Follow Glitz Empire across our social channels, on Facebook, Twitter and Instagram
Share your views in the comments below Click & Join Our Telegram Channel