Awake Purified Drinking Water Supports Korle Bu Cardiothoracic Centre With Gh₵150,000 | SEE PHOTOS
Kasapreko Company Limited, producers of Awake Purified Drinking Water have donated a whopping sum of GH₵150,000 to the Cardiothoracic Centre of the Korle-Bu Teaching Hospital.
The Kasapreko company, through its "One4Life" charity-driven project, had over the years provided hope and supported patients with heart conditions, especially children who could not pay for the surgery bills.
Mrs Linda Amartei, Brands Manager at Kasapreko Company said the company since 2016, had donated GH₵75,000 quarterly to the Centre as part of its Corporate Social Responsibility.
She said the recent presentation was for two quarters of 2021, emphasizing that an amount of GHC 1,000, 000 was raised from 2016 to 2019, urging Ghanaians to support them by patronizing the Awake Purified Drinking Water to save lives.
Dr Lawrence Sereboe, the Executive Director, Cardiothoracic Centre, Korle-Bu Hospital who received the cheque disclosed that the support of the Kasapreko Company from 2016 to 2019 to the Centre has saved 53 lives through corrective surgery.
Dr Sereboe said over 10,000 children were born with one form of a 'whole in heart' condition every day, stressing that contributions from such corporate organisations like Kasapreko Company, under its Awake Purified Drinking Water life saving initiative has helped to conduct corrective surgery to save lives.
He advised the public to avoid excessive drinking of alcohol, smoking, and conduct regular check-ups to know their blood pressures and cholesterol level and sugar level for prompt attention.
Ghanaian Gospel Musician and reigning VGMA Artiste of the Year, Diana Hamilton who is also the Brand Ambassador for Awake Purified Drinking Water expressed excitement to partner with Kasapreko Company to undertake such an impactful initiative to put smiles on the faces of patients with heart conditions.
She pledged her unflinching support to the project in ensuring that Ghanaians become healthy and contribute productively to the growth of the country.
The "One4Life" campaign which is a life-saving initiative, sets aside 10p from the purchase of every 500ml of Awake Purified water to the National Cardiothoracic Centre.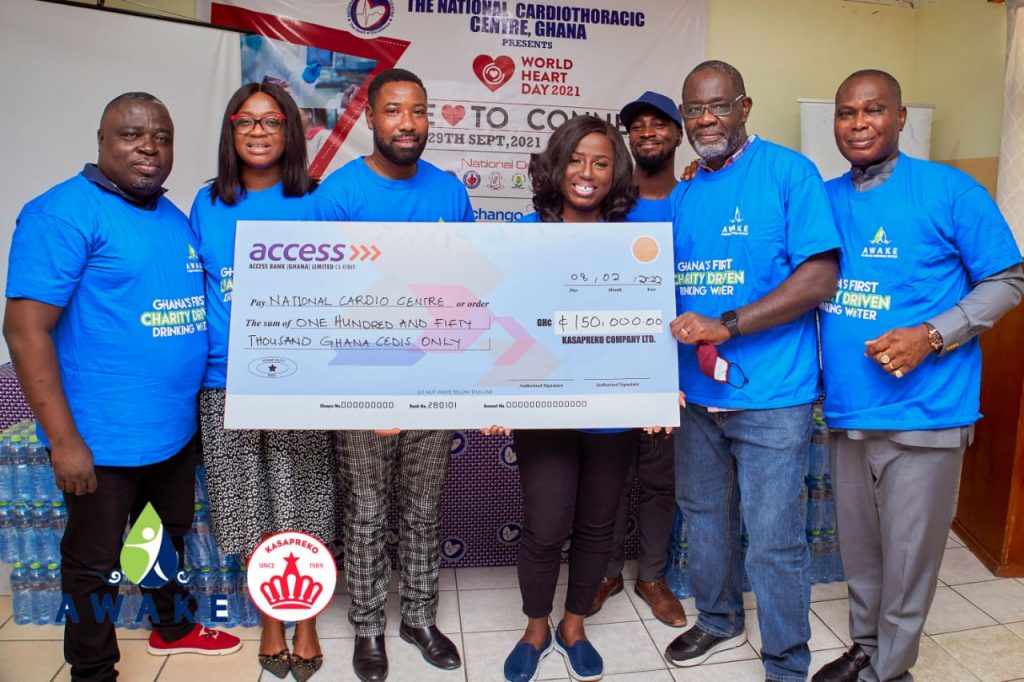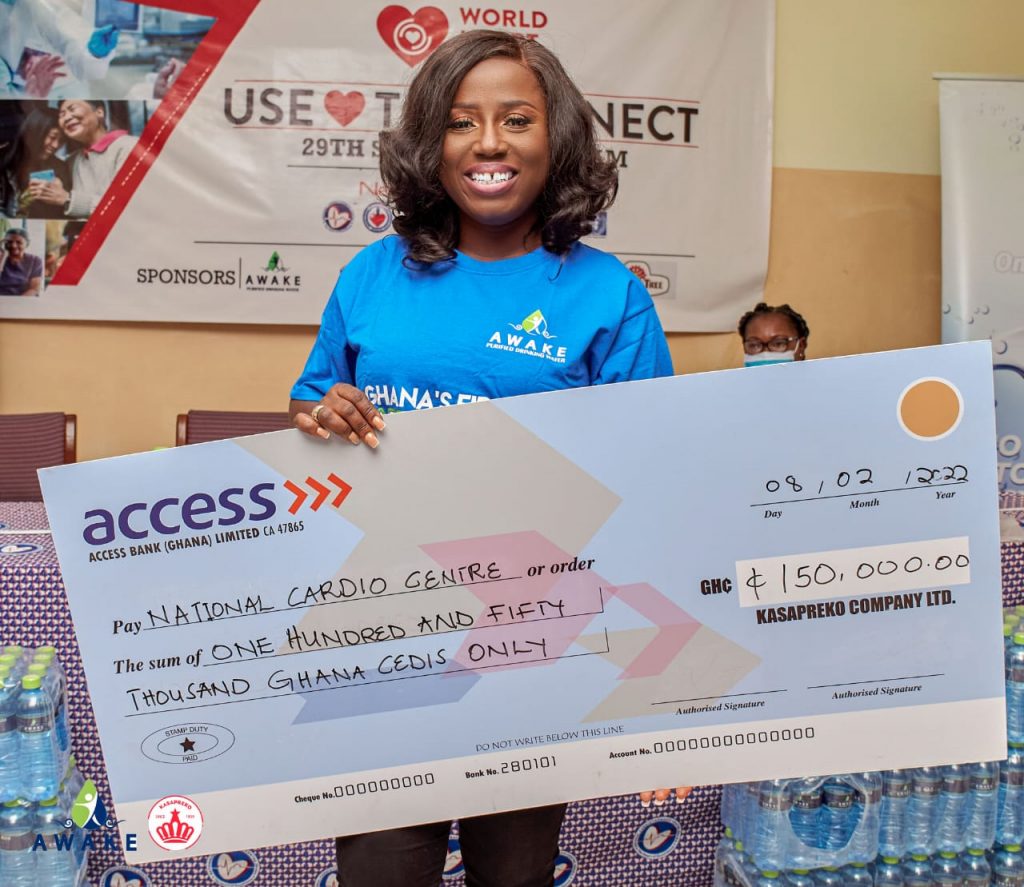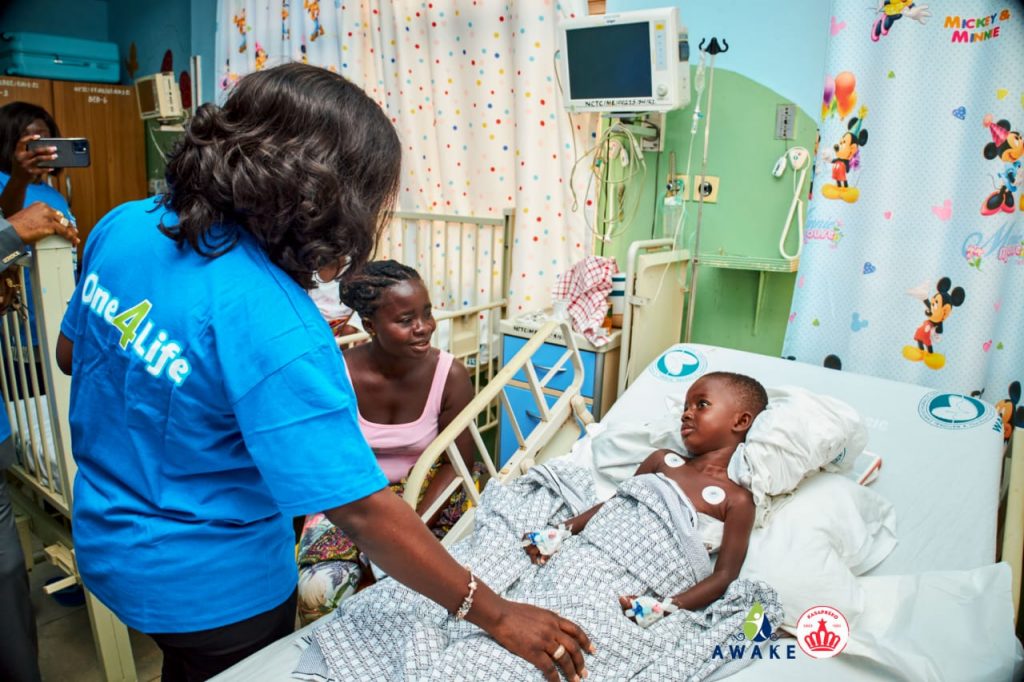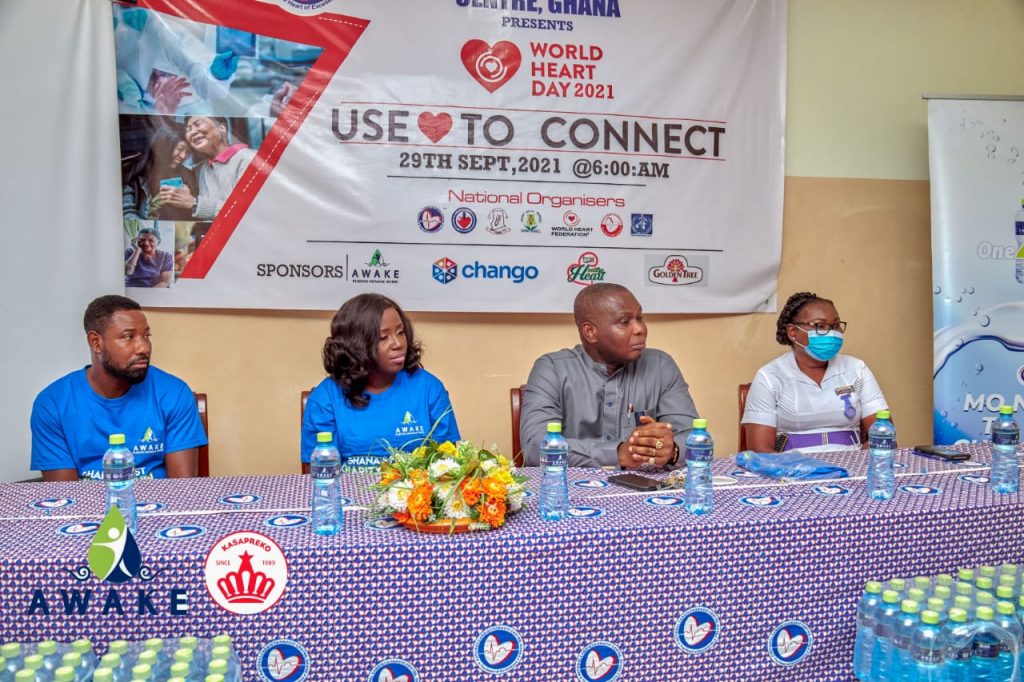 Follow Glitz Empire across our social channels, on Facebook, Twitter and Instagram
Share your views in the comments below Click & Join Our Telegram Channel
Mobile Money Transaction Recorded GH¢76.2bn In January 2022
Mobile Money transaction in the first month (January) of 2022 stood at GH¢76.2 billion, the Bank of Ghana has revealed in its Summary of Economic and Financial Data.
This is Mobile Money higher than the GH¢67.9 billion recorded in January 2021, but lower than GH¢82.9 billion recorded in December 2021.
Base on the trend of Mobil Money transaction in 2021, one cannot conclude that there has been a decline in Mobile Money transaction, as a result of the anticipated approval of the Electronic Transaction Levy.
In terms of Mobile Money Interoperability, GH¢2.107 billion was recorded in January 2022, higher than the ¢906 million registered in January 2021.
The registered Mobile Money Accounts also stood at 48.4 million in January 2022, up from 48.3 million in December 2021.
Undoubtedly, Mobile Money remained the biggest payment solution in the country with an estimated GH¢905.1 billion transactions recorded in 2021.
According to data from the Bank of Ghana, the value of mobile money transactions in January, February, March, April, May, June, July, August, September, October, November and December 2021 were estimated at ¢67.1 billion, GH¢67.9 billion, GH¢82.3 billion, GH¢83.8 billion, GH¢86.5 billion, GH¢89.1 billion, GH¢99.1 billion, GH¢81.8 billion, GH¢71 billion, GH¢80.0 billion, GH¢86.1 billion and GH¢82.9 billion respectively.
Follow Glitz Empire across our social channels, on Facebook, Twitter and Instagram
Share your views in the comments below
Click & Join Our Telegram Channel
Fuel Prices Goes Up By 50p, Crosses GH¢11 Threshold Mark In Less Than 24 Hours
Fuel prices continue to soar, topping GH¢11.30 per litre in the third week of March 2022 at some stations. Other Oil Marketing Companies are expected to hike their prices as a result of this.
As we reported it early on, The Chamber of Petroleum Consumers Ghana (COPEC) predicted that diesel may cross the GH¢10 per litre mark.
It added that petrol will cross GH¢9 from Wednesday, March 16, 2022.
COPEC attributed its prediction on the rising cost of crude on the international market and the cedi which is currently depreciating among major trading currencies.
In a statement, it noted that the Free On Board prices of petrol increased by 19.28% from $917.48/MT to 1094.33/MT, diesel by 34.57% from $845.50/MT to $1137.78/MT and LPG by 17.42% from $845.93/MT to $993.25/MT between the first pricing window (1st-15th March 2022) and the second window (16th -31st March 2022).
"The petroleum price indicators as published by the NPA shows that the price of Gasoil (diesel) will increase by 30.41% from GH¢8.22 per litre in this current window to Gh¢10.721 per litre beginning 16th March 2022 and ex-pump prices of Gasoline (petrol) will increase by 18.25% from GH¢8.22 per litre to GH¢727 per litre within the same period."
COPEC has also noted that the cedi has seen a sharp depreciation against the dollar by 9.71% from GHS6.8360 to GHS7.500 to a dollar.
In addition, COPEC has said the ex-pump prices of LPG will also increase by 23% from GHS 9.8 per kg in this current window to GH¢12.04 per kg in the next window beginning March 16, 2022.
"This implies that a 14.5kg will be sold at Ghc174.58," COPEC added.
Prices of fuel have gone up at the pumps across the country because the Price Stabilization and Energy Recovery levy, which is a key component of the fuel price build-up, has been restored by the National Petroleum Authority (NPA) after it was suspended for about three months.
The levy was suspended last year as a means of reducing the burden on consumers.
Already, COPEC has called for the withdrawal of the levy and has now urged the government to adopt the dual pricing module to stabilise fuel prices and the accompanying economic difficulties.
Source: GhanaFeed.com
Follow Glitz Empire across our social channels, on Facebook, Twitter and Instagram
Share your views in the comments below Click & Join Our Telegram Channel