Achimota School Rastafarian student allegedly stabs father
One of the Rastafarian students who was initially denied enrollment into Achimota School because of their dreadlocks, has allegedly stabbed his father in the hand.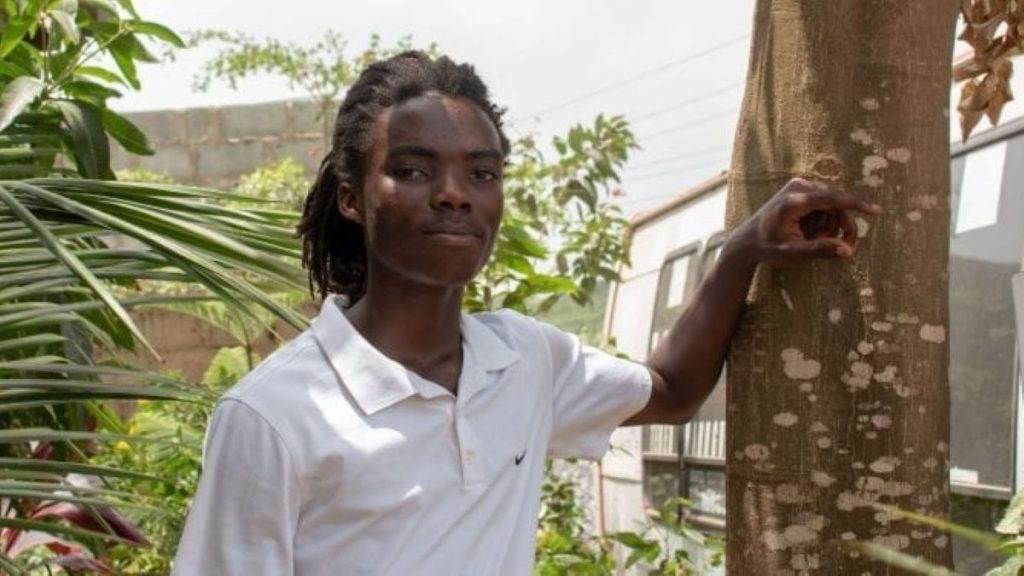 This was reported by his father who indicated that this is not the first time Tyron has done this to him.
Venting his spleen in a video he shared on social media, Mr. Tereo Marghuy, accused his son of being very disobedient lately, and proceeded to assault him.
He showed the injured hand with blood oozing in the video posted on social media.
"This is what Tyron has done to my hands, he spoilt his sister's tablet and they were supposed to take it to the repairer this morning", he lamented.
Narrating the circumstances that led to the attack, Mr Marghuy explained that "the sister came to tell me they were taking the laptop to the repairer…, I went to see them in the room and she said Tyron is not ready.
"Long story short, they had an argument and so I went back there to ask him why and he just unplugged the laptop walked over me and he's been doing this all these years, and which his mother tolerates."
"She even asked me one time why I don't want anybody to have peace in this house when my son does something wrong and I'm telling him, she is giving me bull….t," he added.
In return, the father has threatened to kill the son if it happens again.
He said even before the Achimota case, he [Tyron] was so arrogant, so I wasn't even ready to follow him anywhere, I went to the court with him and defended him just for the sake of humanity, for the sake of rasta, if it had been only because of this boy, I wouldn't have gone.
"This is the third time something like this is happening because he walked over me and I rushed at him, I wanted to slap him for doing that, he does it every time and he gripped my hand, so hard, I don't know if he had something or whatever with him, and this is what he has done," he said.
Source: Graphic.com
Follow Glitz Empire across our social channels, on Facebook, Twitter and Instagram
Share your views in the comments below Click & Join Our Telegram Channel
Ghanaian singer, Efya announces new album
Multiple award-winning musician Jane Awindor, better known by her stage name Efya, has announced her new album is in the works.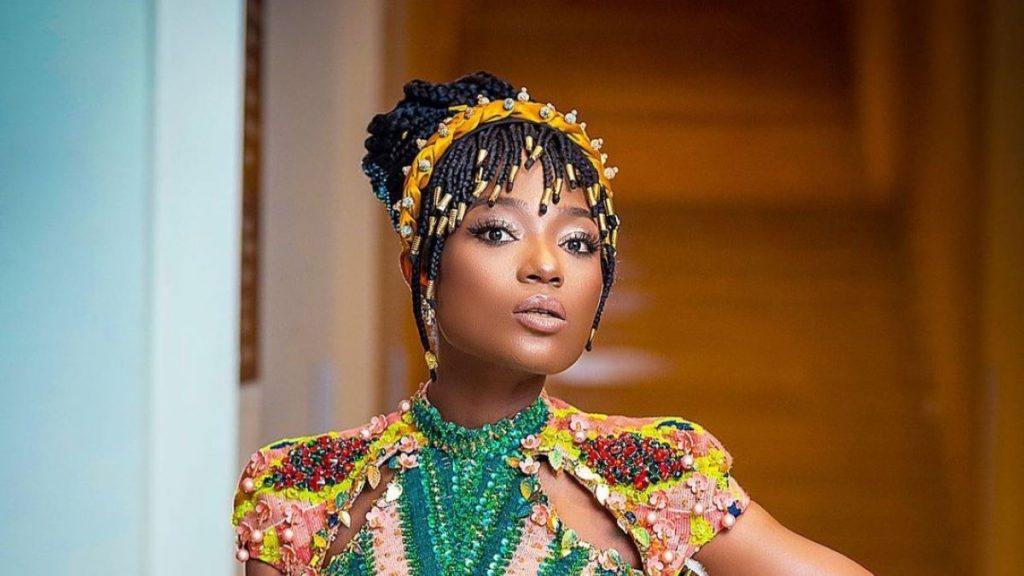 The 'Little things' hitmaker told JoyNews' Becky "it's going to drop like a bomb, I think that's better."
Efya, who remained tight-lipped, said it will be a positive the album will blow the minds of music lovers.
In 2016, Efya released her debut album titled 'Janesis' the twenty-one tracked album was released in April.
It also featured some top-class musicians like Bisa, Sarkodie, EL, and others.
Efya has since released other singles like 'Pricelez' The one featuring Tiwa Savage and also featured on other records.
Her debut mix tape TINT was released on November 11, 2013. It consists of songs that were released between 2011 and 2013.
The mixtape was supported by two singles: "Getaway" and "Best in Me".
Efya shot to fame when she participated in the maiden edition of the Stars of the Future talent show. She won the Best Female Vocal Performance category at the Ghana music awards in four successions, beginning in 2011.
Source: myjoyonline.com
Follow Glitz Empire across our social channels, on Facebook, Twitter and Instagram
Share your views in the comments below Click & Join Our Telegram Channel
Kojo Soboh, Others Named Among Top 50 Young CEOs
Kojo Soboh
Daniel KojoSoboh, the organizer of the annual Exclusive Men of the Year Awards, who is also the Chief Executive Officer (CEO) of Carbon AV Limited,has been named among the 2022 list of Top 50 Young CEOs in Ghana.
Mr. Kojo Soboh over the years has proven to be one of Ghana's finest hardworking men known for his extravagance in organising the Exclusive Men of the Year Awards.
He began his career in the event industry as a musician. After a few interesting years of doing music as part of a boy band, he joined Imajin Advertising as the Head of Events and Promotions.
He has managed showbiz events such as the Legends and Legacy (LAL) Ball, Ghana Stands in Worship Concert, and the Stand Up GH Concert, among others.
The list which features 50 of Ghana's most successful young business leaders across finance, technology, entertainment, agribusiness, fashion, social enterprise and media was compiled by Avance Media (PR & Rating Agency).
The list, which represents young business leaders who have created exceptional businesses and serve as a great inspiration to other young entrepreneurs across Ghana and Africa, is an annual ranking which celebrates and acknowledges young Ghanaian CEOs excelling in various sectors of the economy.
Some of the personalities who made the list include Abdul Hayye Yartey – Cheetah FC, Adeline Quarshie – Credence Micro Credit, AlloysiusAttah – Farmerline, Anthony Dzamefe – Caveman Watches, BoatemaaBarfour-Awuah – Star Assurance Company Limited, Bright Yaw Hodzor – Kaprisky Creations GH, Charles AntwiBoahen – Kab-Fam Ghana and Charles Quao – Quao Realty among others.
With the inaugural list announced, the ranking throws the spotlight on hardworking Ghanaianentrepreneurs leading various organisations in the country and across the continent.
Speaking about the list, Prince Akpah,Managing Director of Avance Media said the 50 CEOs shortlisted are Ghanaian extraordinary business moguls who are leading the charge to transform our continent and deserve the spotlight more than anyone, and are a powerful force for change.
Mr. Akpah also commended the women who cut the ranking and ran successful businesses in the country. According to him, these outstanding women continue to demonstrate great leadership as heads of various organisations and companies across the continent.
BY George Clifford Owusu & Prince FiifiYorke
Follow Glitz Empire across our social channels, on Facebook, Twitter and Instagram
Share your views in the comments below Click & Join Our Telegram Channel